 The only request management system built for churches.
Finally get a handle on all of the requests from various ministries in your church. Church Requests is an all-in-one request management system designed with churches in mind.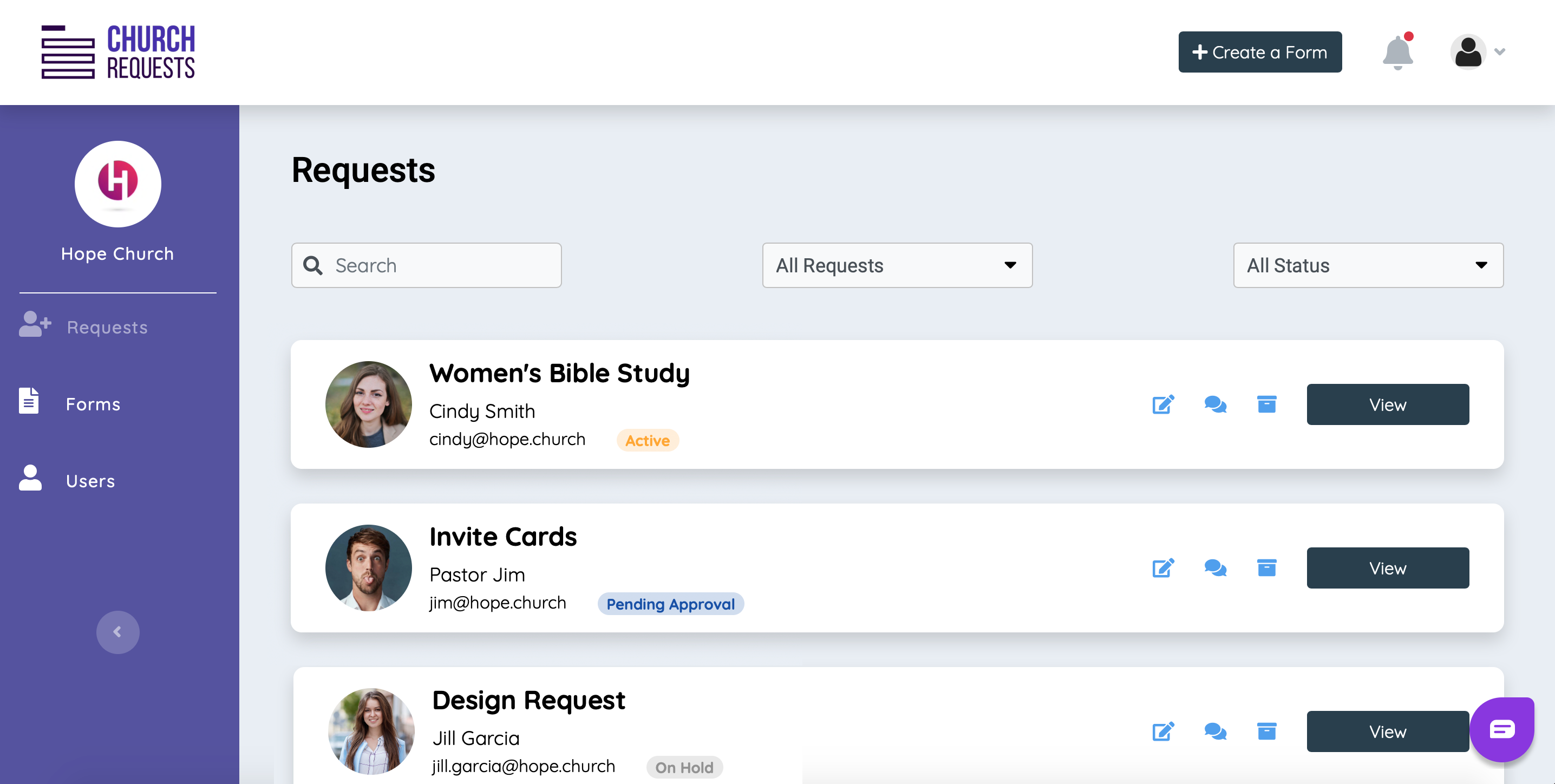 Finally, a communications request system for churches!
For too long, churches have been handling internal communications requests the old way. With Church Requests you can setup a customized communications request system for your church and get a handle on all of your internal requests. Finally you can have a system in place to track and manage requests like event promotions, announcements, communications, marketing, or design. Church Requests is an all-in-one request management system designed with churches in mind.
Customizable Online Forms
You can choose from pre-made request form templates designed by actual church communications managers, or customize your own online forms to fit your church and your team's unique needs. Direct people to each form's unique url to fill out their requests.
Great for:
✅ Communications Requests
✅ Video Team Requests
✅ Design Requests
✅ Social Media Requests
✅ Event Promo Requests
✅ Bulletin Requests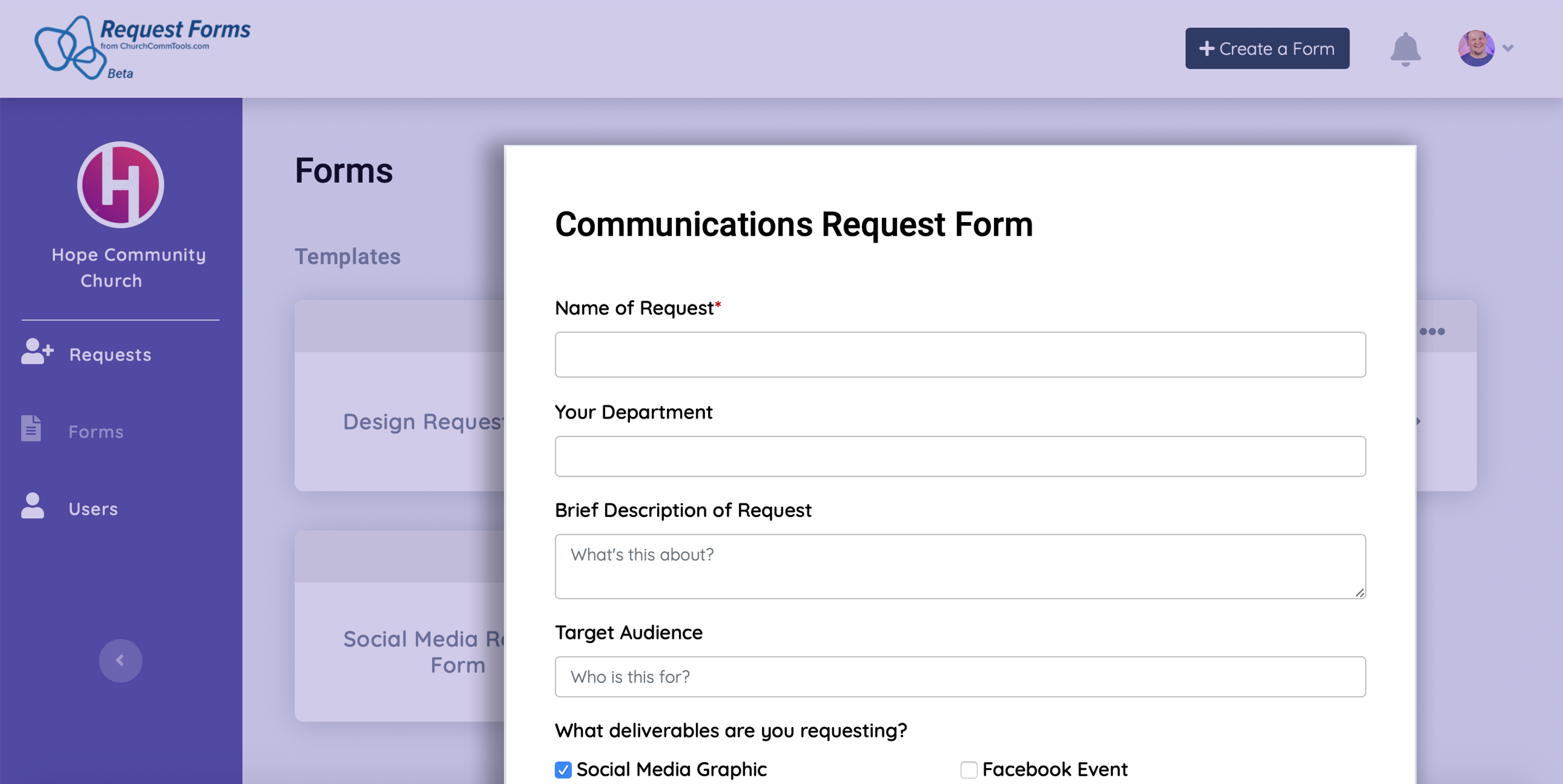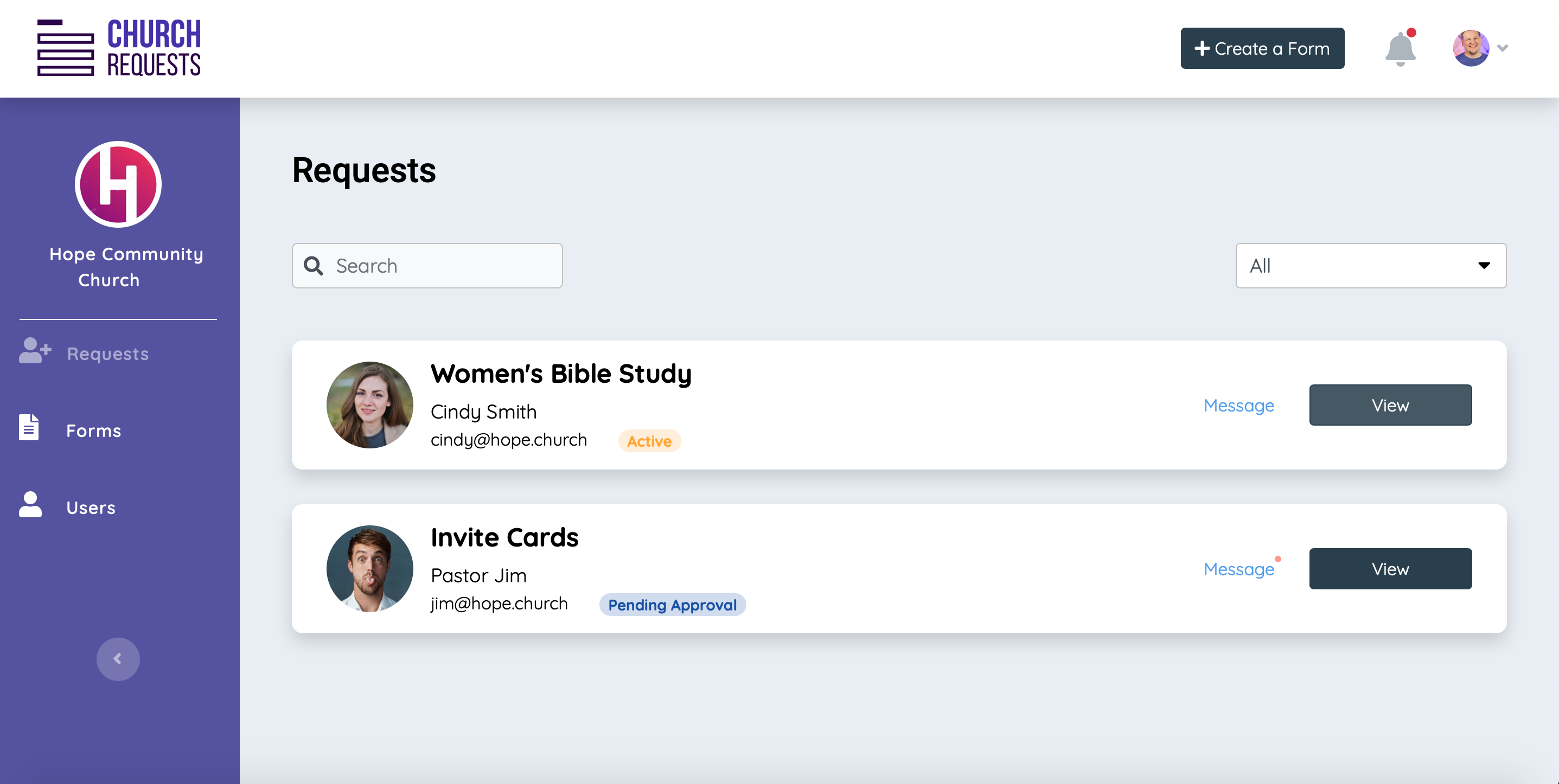 Requests Management
Track and update requests all in one place. Everyone on your team will always know where each project or event stands and what's coming up. Account Managers can manage the status of each request, send items for approval, or message the requestor with questions, all from one easy to use dashboard.
Task Management
Assign tasks to different users or departments as requests come in. Manage each task separately with their own due dates and messages. Only mark a request as complete when everyone has completed their tasks. The original requestor is kept up to date along the way.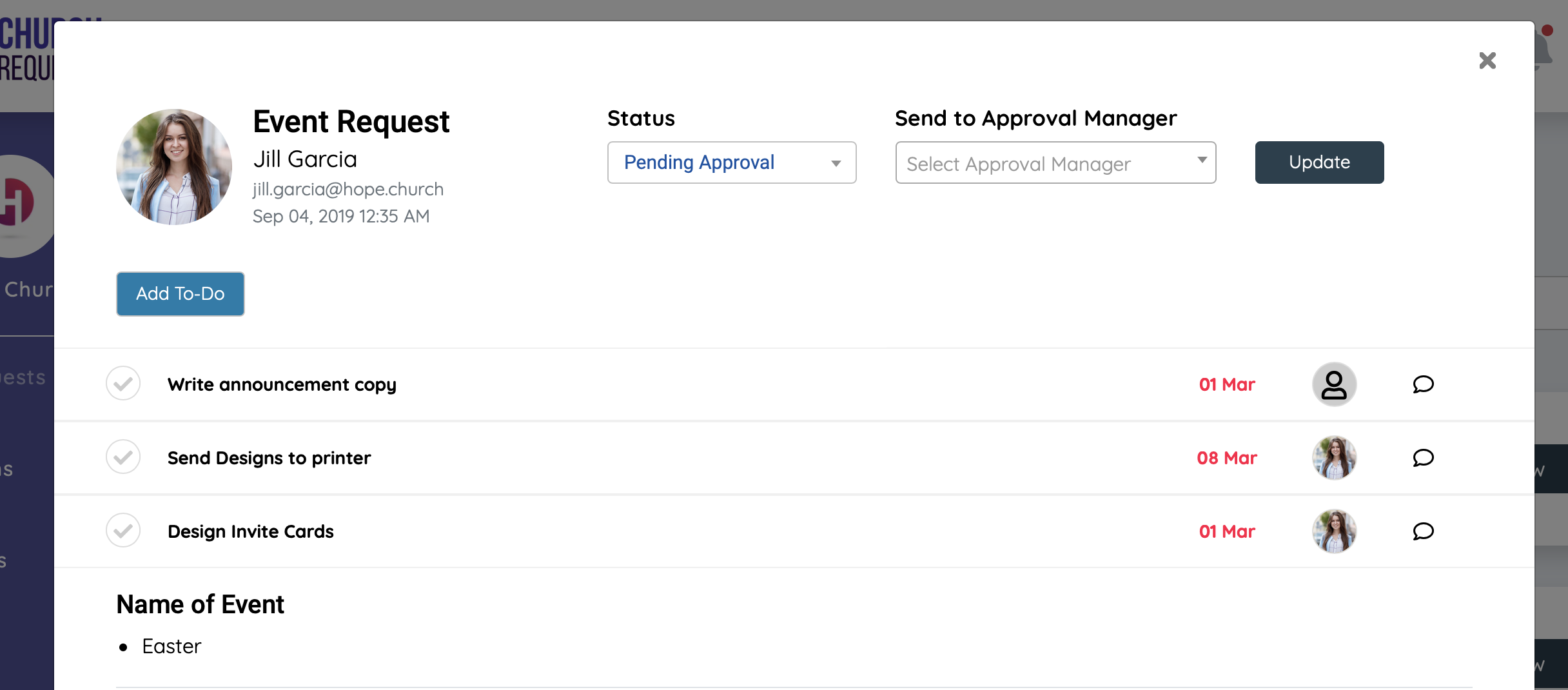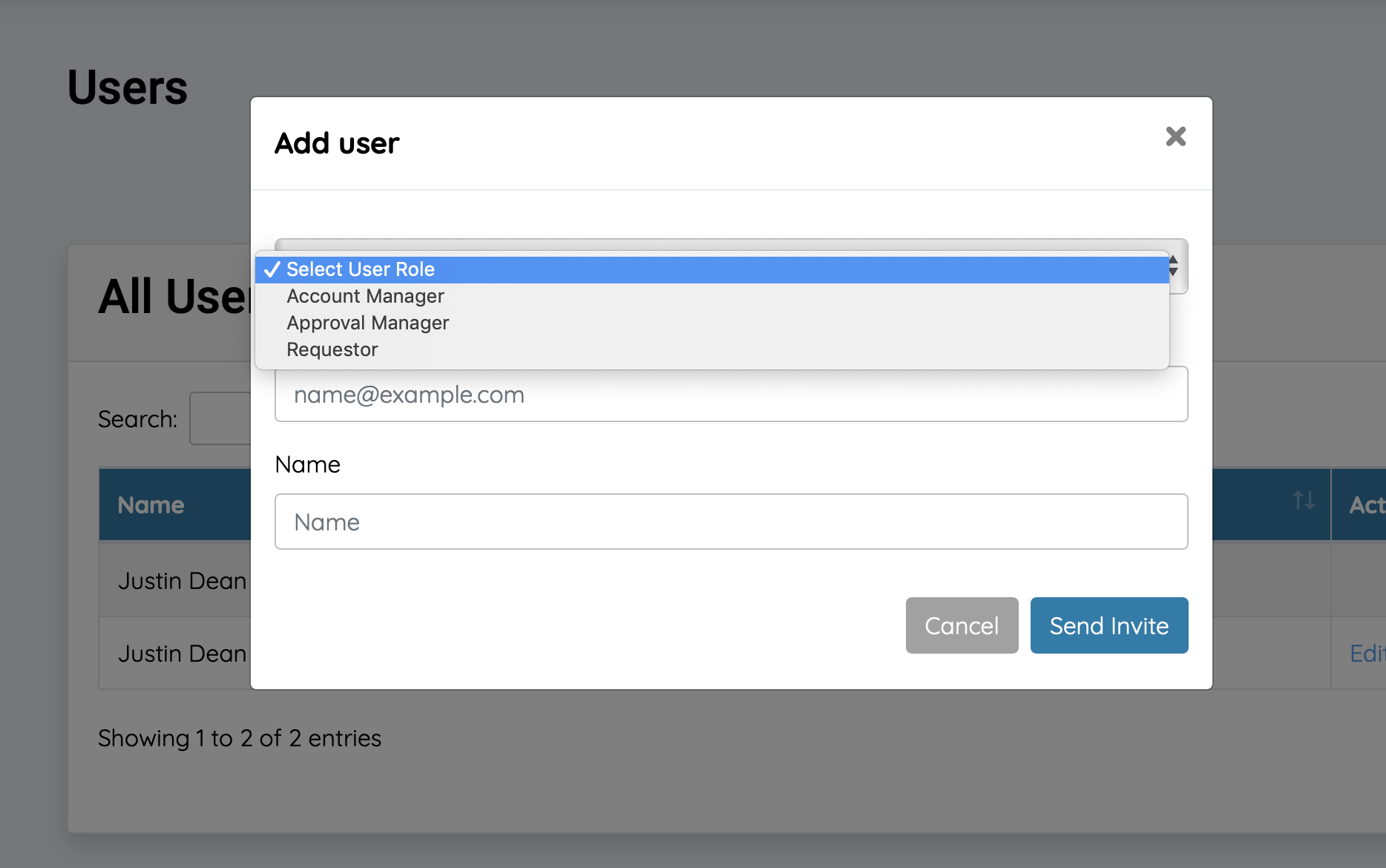 Approval Management
Enable certain requests to require approval first. Account Managers stay in control of the platform, including which users can access certain features. You could, for example, setup your pastor to approve requests and view their progress, but enable your ministry leaders to only be able to submit requests. Every user logs in, so each request can be tracked and users can be notified when their request is updated.
🚫 No more clunky form builders
Say goodbye to Wufoo and Google Forms. Church Requests is built specifically for churches, and is the only form builder with a request management system built-in. No more piecing together multiple tools for a mediocre solution that doesn't fit your team's needs.
Simple pricing.
A plan for every church.
UNLIMITED
Everything you need!
Unlimited users
Unlimited requests
Unlimited forms
Create custom forms
Task management
Approval process
Custom branding
Priority support
PRO
Great for small to medium sized teams.
Up to 10 users

Unlimited requests

Up to 3 active forms

Create custom forms

Task management

Approval process

Custom branding
STARTER
Great for small teams.
Up to 5 users

Unlimited requests

Choose 1 pre-made form

Task management

No approval process

No custom forms
Try It Out First
Want a free month to explore Church Requests?
It's a church communicator's dream!
Features With Every Account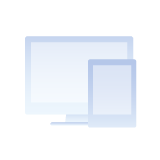 Access Anywhere
Your forms will look beautiful on mobile, desktop, iPad, or even setup as a kiosk. Create requests and manage your forms from anywhere.?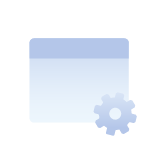 Request Management
More than just a form builder… Church Requests helps you manage and track your incoming requests with an easy to use dashboard. Everyone on staff will love it!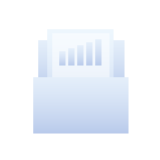 Task Management
Once requests are submitted you can assign tasks and due dates to different users and departments, track the progress, and notify everyone along the way.?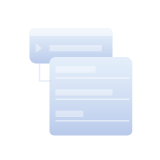 Messaging
Stop the lost communications and cut down on people stopping you in the hall to ask about their request. Manage and track all communications with in-app messaging tied to each request.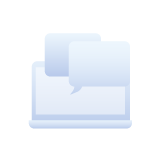 World Class Support
We love churches and we'll be here when you need us. We build these tools for you, and listen to your feedback. Your users can message us right in the app.
Updates & Fixes
Church Requests ?is continually updated. Submit feedback, bug fixes, and feature requests directly to our developers. New updates roll out once a month.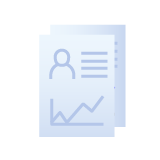 User Roles
Keep track of every request and send/receive notifications as tasks are completed by assigning a role (requestor, approval manager, or account manager) to each user. Sign up below to get your First Month FREE!